About the Directors
Music Director
Conductor
Richard H. "Dick" Schroeder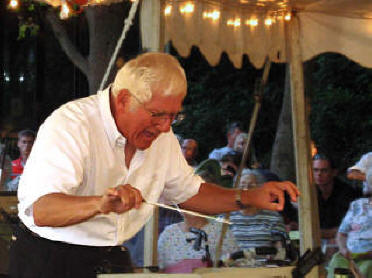 Dick started playing trumpet at age 13. He played in the High School band, orchestra, and dance band in his hometown, Wausau, Wisconsin. After graduation, Dick entered the US Army and served in Korea, where he played trumpet with the 2nd Infantry Division and 8th US Army Bands. After his discharge, he studied at the University of Wisconsin (Madison), earning his Bachelors and Masters Degrees in Music Education. He was a student conductor of the University Concert Band, and president of Phi chapter of Phi Mu Alpha, Sinfonia, national music fraternity.
After graduating, Dick conducted three bands, two jazz ensembles, and taught electronic music at Newman High School in Wausau, Wisconsin for 16 years. During this time the band program became one of the most outstanding in the state. In 1972, the Newman "Marching Cardinals" were selected to represent the state of Wisconsin at the Olympic Band competition in Wiesbaden Germany. The band won first place and was awarded the honor of playing at the Opening of the 1972 Olympics in Munich.
Dick conducted jazz ensembles for the University of Wisconsin (Stevens Point) Summer Music Camp in 1972 and for the National Catholic Band Directors Association Music Camp at Blue Lake Fine Arts Camp (MI) in 1973. He was music director for Broadway shows produced by the Wausau Community Theater during the 60s and 70s and, for five years, acted as chairman of the Central Wisconsin Metropolitan Opera Committee. In 1973 he composed the music for "A Bedtime Story" (book and lyrics by Roger Mergandahl) for the University of Wisconsin's (Marathon Campus) annual 'Campus Capers'.
From 1950 till 1974, he fronted and played in various jazz and dance bands, and performed in the Kelly & Miller Brothers Circus band.
In 1974, the Schroeder's moved to Norfolk, Virginia. Dick taught band and orchestra for 3 years at Granby High School, where he organized the first jazz ensemble in the Norfolk City Schools. He conducted the student jazz ensemble and taught music theory at the College of William and Mary (Williamsburg) Summer Band Camps from 1974 through 1978.
After moving to Sterling, Virginia in 1979, Dick founded and was the conductor of the Loudoun Jazz Ensemble. He also served as an associate conductor of the Loudoun Concert Band until his retirement in 2001. Upon retirement, he and his family moved to Moyock, North Carolina. Dick and his wife, Karen, joined the Hampton Roads Metro Band, where Karen plays in the trumpet section and is the band's librarian. In April 2005, Dick became conductor and music director.
---
Principal Assistant Director
Assistant Conductor
Ralph Spoettle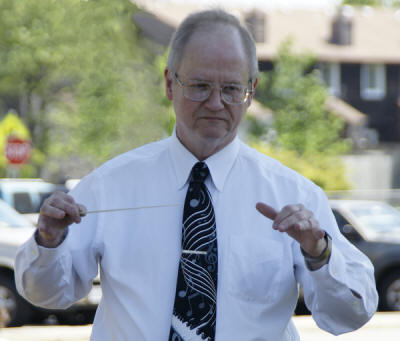 Ralph is one of our French Horn players, but he also happens to be an excellent conductor. His first opportunity to lead a concert band came when he was in the eighth grade and the music teacher was taken ill. The experience led Ralph to pursue a career as a music teacher himself, earning a degree in Music with a Teaching Certificate from Montclair State College (now a University) in New Jersey. After graduation, Ralph taught Instrumental Music (band and orchestra), with an after-school Electronic Music Club, at Burnet Junior High School in Union NJ.
With a major in Music Theory and Composition, Ralph has written a number of sacred and secular works for band, brass ensemble, organ, and choir. (The Metro Band recently gave one of these, The Zampa King March, its "world premiere" concert performance!) Over the years, he has served as Principal Horn with the Livingston (NJ) Symphony and the Virginia Beach Community Orchestra. As a keyboardist, he has played gigs from Top 40 to Art Rock to Country in a number of groups on the East Coast. His directing credits include Orchestra Leader for a community theatre production of Funny Girl, Conductor with the Iselin NJ Post American Legion Band, and Organist/Choirmaster at various churches in Hampton Roads.
His companies, KBD SYSTEMS and SOUND/ORGAN DESIGN, focus on the repair, sales, and installation of electronic musical instruments and classic organs across a three state area. But when work is done, Ralph especially enjoys the camaraderie of his music-making friends in the Hampton Roads Metro Band.